[vc_row][vc_column][vc_column_text]Search the homes for sale in Clayton Farms, Freehold Township. Then, when you're ready to either buy or sell a home here, call Bunny and Art Reiman – Realtors. We can help.
Clayton Farms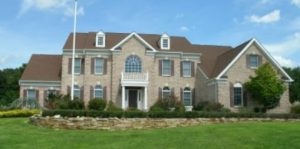 During the early 2000's, Toll Brothers started construction of the luxurious homes in Clayton Farms. This community is located a few miles west of Route 9 on the northern side of Route 537. In fact, the homes in Clayton Farms are in both Freehold Township and in Manalapan. These large, upscale homes range in size from 4,000 + square foot to over 6,000 square foot of living space. Three car garages and full basements are normal. Lot sizes range from 1+ acres to more than 2 acres. In addition, these homes have all of the features you would expect in this type of home. All bedrooms usually have their own private baths and large closets are standard. If you want even more living space, basements are usually walk out and can easily be finished.
Homes in Clayton Farms typically sell between the upper $800,000s to well over $1,000,000.
Financing
Since these are single family detached homes, they are approved for FHA financing. This allows qualified buyers to purchase with as little as 3.5% cash down.
Education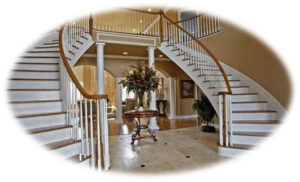 Students from the Freehold Township section will attend the highly rated schools in the Freehold Township school system. And of course, Manalapan students will attend the Manalapan Englishtown School System.
Students from both towns who are in high school will attend the Freehold Regional High School District. Each of the six high schools offers unique educations in specialized fields, such as Culinary Arts & Hospitality Management and Humanities – in addition to others. Admission to these programs is competitive. As a result, not all students who apply will be accepted.
Students also have the option of attending one of the five full time high schools in the Monmouth County Vocational School District. Some of the full time courses offered are Allied Health & Science and High Technology.
Shared time programs are also available in fields such as Allied Health and HVAC – among others.
Transportation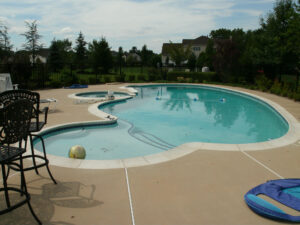 Easy access to major roadways is available. For commuters, there are Park and Ride lots available on Route 9. These lots allow access to buses, both local and commuter, on the Route 9 corridor.
Ready to Buy or Sell?
To see the homes for sale in Clayton Farms Freehold Township or Manalapan, call us. Call Bunny and Art Reiman – Realtors. We've been residents of Freehold since 1982. We've raised our family here and we now have three generations of our family living in Freehold. As a result, we're very familiar with the area. We've helped hundreds of families find their new homes in the area, and we can help you too!
Are you looking for Freehold Township Active Adult Communities?[/vc_column_text][/vc_column][/vc_row]
Recently Sold Homes
During 2022, 5 homes were sold in Clayton Farms, with an average sale price of $2,081,000.
So far, in 2022, there were no sales reported to the MLS.
| MLS # | Status | Address | Price | Complex/Subdivision | Sold Date | Taxes | Bedrooms | # Car Garage | Apx Year Built | Asmnt – Improvements | |
| --- | --- | --- | --- | --- | --- | --- | --- | --- | --- | --- | --- |
1
22107414
C
14 Equinox Ln
$1,350,000
Clayton Farms
05/10/2021
19,527
5
2
2004
2
22116490
C
6 Equinox Ln
$1,150,000
Clayton Farms
07/30/2021
17,735
4
3
2003
677,300
3
22120969
C
3 Summer Dr
$1,300,000
Clayton Farms
10/14/2021
20,819
5
3
2004
814,600
4
22130185
C
3 Bowers Dr
$1,305,000
Clayton Farms
10/26/2021
18,797
4
3
2003
780,900
5
22129639
C
5 Dancer Ln
$1,300,000
Clayton Farms
11/29/2021
20,164
4
3
2002
781,400
Clayton Farms Freehold Township
To proceed, enter CLAYTON FARMS LUXURY HOMES FOR SALE FREEHOLD. During 2021 the median sale price in Clayton Farms was $1290000. Also, During the past 9 months, the median sale price was $1279000. Furthermore, Czechia is the random country of the day.
Search to find homes for sale in Freehold Township. Seek out Freehold NJ real estate. to find freehold homes for sale in Clayton Farms. Learn about houses for sale in freehold. 07728. The homes for sale in Clayton Farms may also be in Manalapan. These homes are large, luxurious and impressive. Toll Brothers built the homes, so you know that they are nice and are fully appointed. Find your new upscale home for sale in CLayton Farms.
Qualified borrowers can find interest rates on 5/18/22 is about 5.25%. Use these reasonable interest loans to purchase a new home. Usually, homes for sale in Clayton Farms sell for +-$1000000 which is approx 4621000 .